"You hold me up. I hold you up. We hold each other up." 
No matter how young or old, we all need to be held sometimes. Similarly, we all have the ability to care for others in our own way.
Monique Gray Smith captures the magic of reciprocal caring in her children's book You Hold Me Up.[1] Vibrantly illustrated by Danielle Daniel, You Hold Me Up uses simple language and everyday situations to portray the diverse ways young people feel cared about by the people they love.
The book's emphasis on relationships as vehicles for caring brings Secure & Calm to life in a way that even very young readers can understand. Repetition of the phrase "you hold me up when..." invites young readers to imagine their own definition of being held, encouraging them to explore how Compassionate & Kind takes place in their own lives.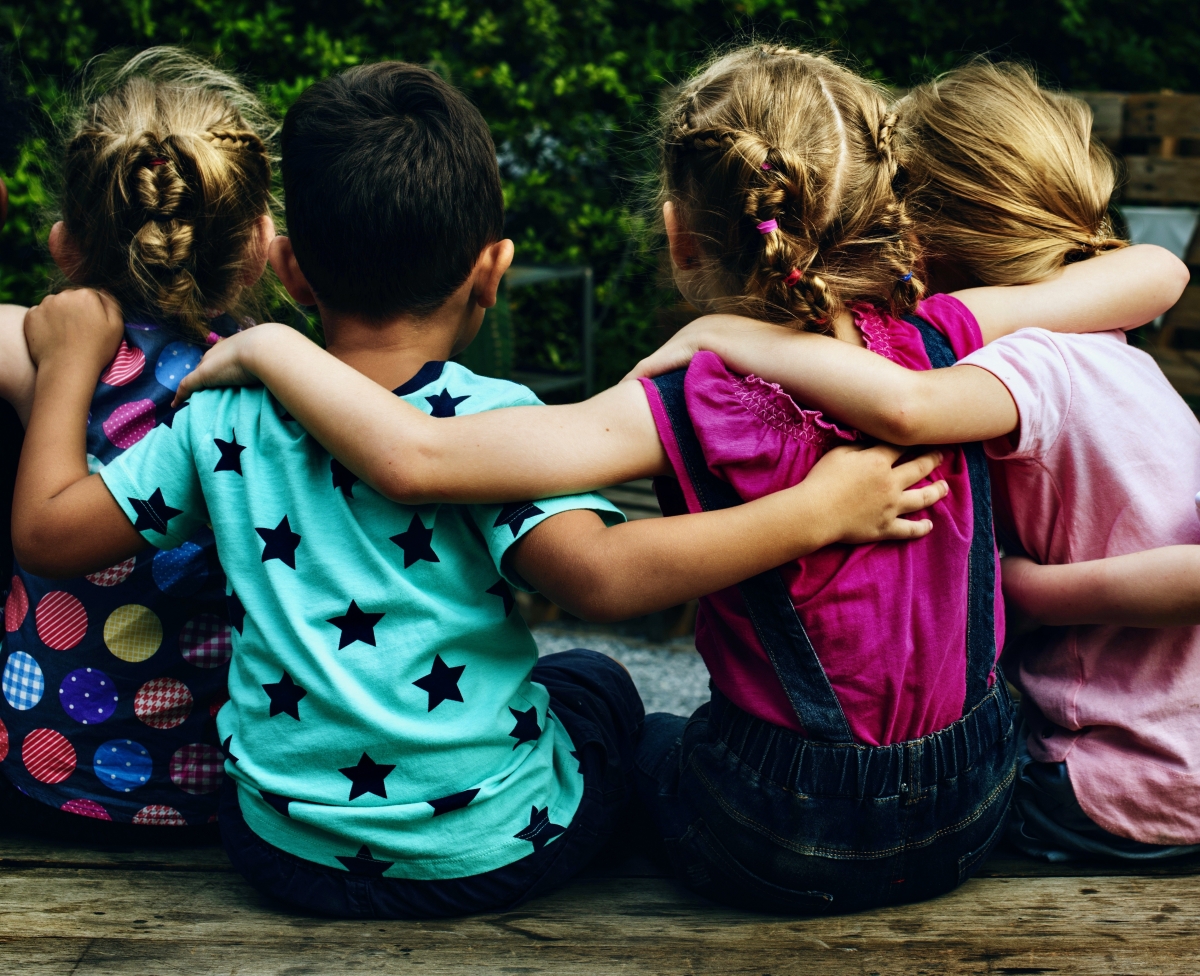 In the author's note,[2] Monique Gray Smith connects the theme of reciprocal caring to reconciliation, specifically in relation to Canada's residential school history. In doing so, she invites our "littlest citizens" and the adults who care for them to compassionately acknowledge this painful history and move forward with dignity, respect, and recognition of our common humanity. 
In all, You Hold Me Up holds many layers of meaning for very young readers to explore with those who care for them. Use the following activities to guide their exploration and nurture Secure & Calm and Compassionate & Kind. 
5 Activities for Holding Each Other Up
Take a few minutes to reflect together on what holding someone up looks and feels like[3] in preparation for the following activities.

1. Make a "how to hold me" list
Help children brainstorm a list of situations in which they want to be held, and what helps and heals.[4] Then decorate the list together and post it somewhere you can help them use it often.

2.  Turn a family story into art
Invite children to seek out a caring story[5] from their family's past and create a colourful piece of art[6] to honor it. 

3. Create "you hold me up" gratitude cards
Invite children to think about who holds them up[7] in their lives. Work together to write, draw, collage, or paint that person a brief message of thanks: "You hold me up when you….. Thank you!"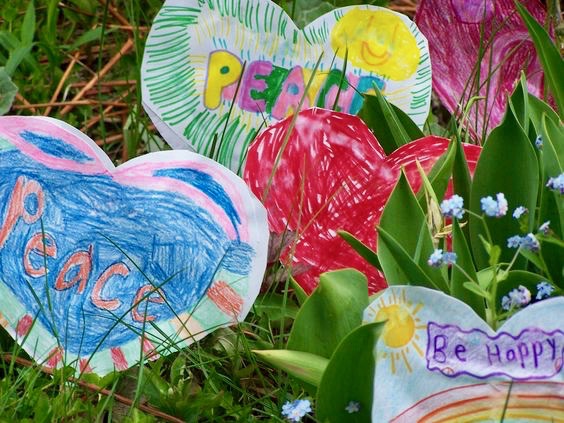 4.  Plant a heart garden for reconciliation
Learn about the Honoring Memories, Planting Dreams movement, and plant a heart garden[8] in your home, community, or school.
5. Hold others up
Invite children to think about someone they would like to hold up, and help them make an action plan for one small, kind thing they can do for that person. [9] Reaching out to a local friendship center or Indigenous community to find out how you can get involved is a good place to start. 
Invite children to consider how the person who holds them up might feel. Is it difficult for them? Why do they do it? 
In their work with American 3-5 year olds, Nelson et al.(2012) found that gratitude development in children is linked to emotional understanding, perspective taking, and empathy in the early years. Nurturing these abilities can help children to build a sense of gratitude towards others. 
Brainstorm things that help them feel held by others, eg:
receiving a hug
reading a favourite story together
making a favourite family recipe together
Include at least one form of self-care to build self-regulation and empowerment, eg:
doing a butterfly hug
drawing a picture of their feelings
cuddling a pet
According to Montroy et al. (2016), the early years -  particularly from 3-5 -  are a critical window for developing self-regulation. As such, they represent an ideal time to introduce and encourage simple, age-appropriate self-regulation practices. 
Support children to explore the following questions in an age-appropriate way:
What does it mean to hold someone up?
What kinds of words can you use to describe holding someone up (borrow words from the story or choose your own: eg. love, kindness, sharing, helping, caring, togetherness, laughing, etc)
How do you feel when you hold someone up?
How do you feel when you are held up?
It's never too early to begin learning about the history of colonization in your country & others, and taking steps in your own lives to support reconciliation.
First, read Monique Gray Smith's author's note together.
Then bring reconciliation into your lives by "planting" a heart garden to honor those affected by Canada's residential school system.
Encourage children to create a piece of artwork based on the story using bright colours and bold lines, like in You Hold Me Up.
For an extra challenge, suggest that they incorporate heart shapes in creative ways like illustrator Danielle Daniel. 
In an action research project with 2-5 year old Montessori students, Malley (2017) found that participating in child-led kindness activities increased pro-social behavior.