Even young children can be taught to solve their problems peacefully with these 5 steps: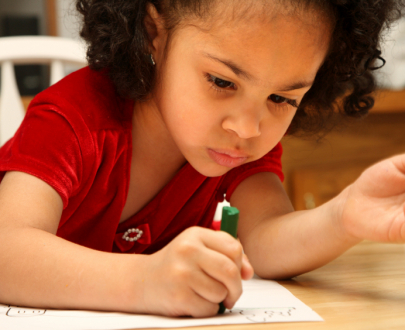 Step One: How do you feel? Calm down. – Often when we encounter a problem, we feel frustrated or angry. Before we can solve our problem, we need to know how we are feeling and calm down. There are different ways to calm down; we could take a break, take three deep breaths, use "milkshake breathing[1]".
Step Two: What is the Problem? – We need to know what the problem is before we can solve it. Why do you feel angry or upset? Remember this problem belongs to you, not other people.
Step Three: Come up with Solutions – It is helpful to think of as many different solutions to the problem as possible. Not every solution will work. A solution might work one time but not another time. The more problems you solve, the easier it is to think of solutions.
Step Four: What would happen? – Think about what would happen if you chose each of the solutions you came up with. Is the solution safe? A safe solution means no one will be hurt or upset. Is the solution fair? How will everyone feel?
Step Five: Try the Solution – Choose a solution. Try your solution. Did it solve the problem? If the solution does not solve the problem, you can try one of the other solutions you came up with.
---
Lesson Plan: Solving Problems Peacefully
Background & Learning Outcomes:
This activity [2]is written for children ages 4-6 for a child care setting, preschool, kindergarten or in the home. It can be adapted, however for other ages. By teaching children basic problem solving steps and providing opportunities for them to practice this skill, children can become competent problem solvers.
Materials:
Large paper and marker for writing solution ideas
Teaching and Learning Activities:
Introduce the topic of "problems." Ask children to share problems they have had recently. You can add your own examples of problems you have had or problems you have observed in the classroom.

Explain to the children that they can become expert problem solvers by using five problem solving steps.

Introduce and briefly explain each of the problem-solving steps.

Pick an example of a problem the children shared. Work through the problem with the children using the five problem solving steps.
Step 1: How do you feel? Calm down. Ask the children to identify how they felt or how they might feel if this problem happened to them. Ask them for suggestions to calm down. Practice ways to calm down, like taking three deep breaths.

Step 2: What is the Problem? Ask children to describe what the problem is. Help children to reframe the problem so it is defined as their problem, not someone else's problem. For example: "I want to use the red crayon," instead of, "they won't share the red crayon."

Step 3: Come up with Solutions. Encourage children think of as many solutions as possible. In the beginning, you may need to help them with solutions. Write down the possible solutions. The focus at this step is just to generate as many solutions as possible, not to evaluate solutions.

Step 4: What would happen? Ask children to think what would happen next if they chose a solution. Is the solution safe? A safe solution means no one will get hurt. Is the solution fair? How will everyone feel? Have the children go through the solutions they generated and think about what would happen next. Role playing the solutions can help children understand the possible consequences.

Step 5: Try the Solution. Have the children pick a solution to the problem. Will the problem be resolved? The chosen solution can also be role played.
Adaptations:
Accompanying each step with a visual cue is helpful, particularly for children with limited verbal skills.
Depending on the age and attention span of the children, practicing the problem-solving steps using an example problem can be split into different lessons. Start by introducing the five steps in the first lesson, then in each subsequent lesson, practice one step.
Role play different solutions to problems with children to help them understand the consequences of solutions.

Follow-Up Activities:
Once children have been taught these five steps to problem solving, they need opportunities to practice using them. These follow-up activities reinforce the problem-solving steps and provide practice opportunities:
Post visuals of the problem-solving steps in the room where they are visible for children to refer to on an ongoing basis.

Return to the problem solving steps regularly. Have the children provide other examples of problems they have encountered or create hypothetical problems that are relevant to their lives. Work through these problems as a class, using the problem solving steps.

When problems arise in the classroom, remind children to use their problem solving steps and guide them through the process. As they become more competent problem solvers, they will require less assistance to work through the steps.

Role model effective problem solving for your child.

Select children's books where the characters encounter a problem. Ask the children how the character in the story could solve their problem. Encourage a variety of solutions. Have the children act out the problem and possible solutions. Book examples include:
A Good Day (2007) by Kevin Henkes. Bird, Fox, Dog, and Squirrel are not starting their day off very well. However, with a little patience, they find that they are able to overcome minor setbacks in order to have a very good day after all. Ages 0-6.

Bobby vs. Girls (accidentally) (2009) by Lisa Yee. Bobby and Holly have been best friends for years, until a disagreement threatens to break them up for good. However, when their argument accidentally sparks a full-out war between the boys and girls in their fourth-grade class, they must come up with a way to return things to normal. Ages 6-12.  
Learn more about "milkshake breathing" and ways to teach children this and other important calming skills.
Adapted from: Joseph, G.E. & Strain, P.S. (2010). Teaching Young Children Interpersonal Problem-Solving Skills. Young Exceptional Children, 13, 28-40.