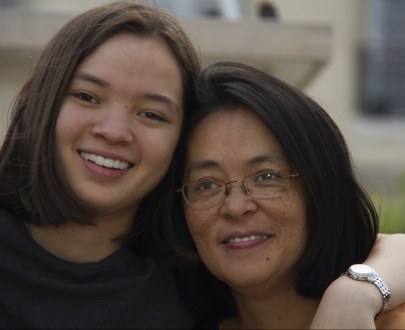 In the best situations, secure attachment begins at birth, but doesn't end in early childhood. Parents bond with their child at birth as part of a biological cascade of hormones.  "Bonding", however, is often confused with attachment which goes beyond that initial connection and refers to the relationship that develops over time between adult and child. Strong, secure relationships are critical to a healthy, happy life in childhood, throughout the teenage years and into adulthood.  
Attachment[1] happens between two individuals and can change over time due to life experiences. For example, secure attachment can become insecure due to trauma or some sort of loss in a child's life. Likewise, an insecure attachment can be built to become strong and secure with time, consistency, caring and effort. 
Why is attachment so important in human social and emotional development?
With a secure attachment relationship, emotions are expressed openly and authentically between adult and child. This provides a safe and rich opportunity for a child to learn how to become competent in an emotional world, in other words, how to understand feelings and their connection with behaviours.
Children with a secure attachment have:



How can attachment relationships be built and/or strengthened?
In Infants:
Physical contact - including holding and rocking. The repeated action becomes internalized at a cellular level.

Skin to skin contact supports brain development.

Taking care of the caregiver with adequate rest, sleep and support. If adults can regulate their own nervous system they can effectively be the co-regulator for infants and children.
In Preschool and School-aged Children:
When possible, follow a child's lead. This includes experiencing positive emotions such as joy and happiness together as well as staying with your child during more difficult emotions such as sadness and anger.

Talk openly about feelings – both your own and your child's from the beginning. By doing this, you get into a habit of actively discussing feelings (including labeling and sharing feelings). As Dr. Daniel Siegel[8] says, when it comes to emotions we have to "name it to tame it"

Eye contact – a lot is said through the eyes and eye contact fosters the ability to pick up on body language.

Celebrate mistakes! By showing children that people make mistakes but can repair them, you are demonstrating to them that it is OK for them too to make mistakes and repair them rather than be expected to be perfect.

Work quickly to resolve disagreements and ruptured relationships to show that at the heart of relationships there is a commitment of love.

Carve out one-on-one time on a regular basis with your child.
In Teens:
Be aware and be accepting of the changes that occur during this phase of development. If an adolescent has a secure attachment with a caregiver they are at a great advantage in that they are able to experience a sense of security and an understanding of how they can seek help from others. This experience and knowledge supports them as they are faced with new experiences, both positive and negative, and allows them to develop a positive sense of self-worth.

Be warm and supportive. LISTEN to your teen rather than jump into solving their problems. Teens generally want someone who will listen to them without telling them what to do. This allows them to take in the information and try to resolve issues on their own which builds confidence.