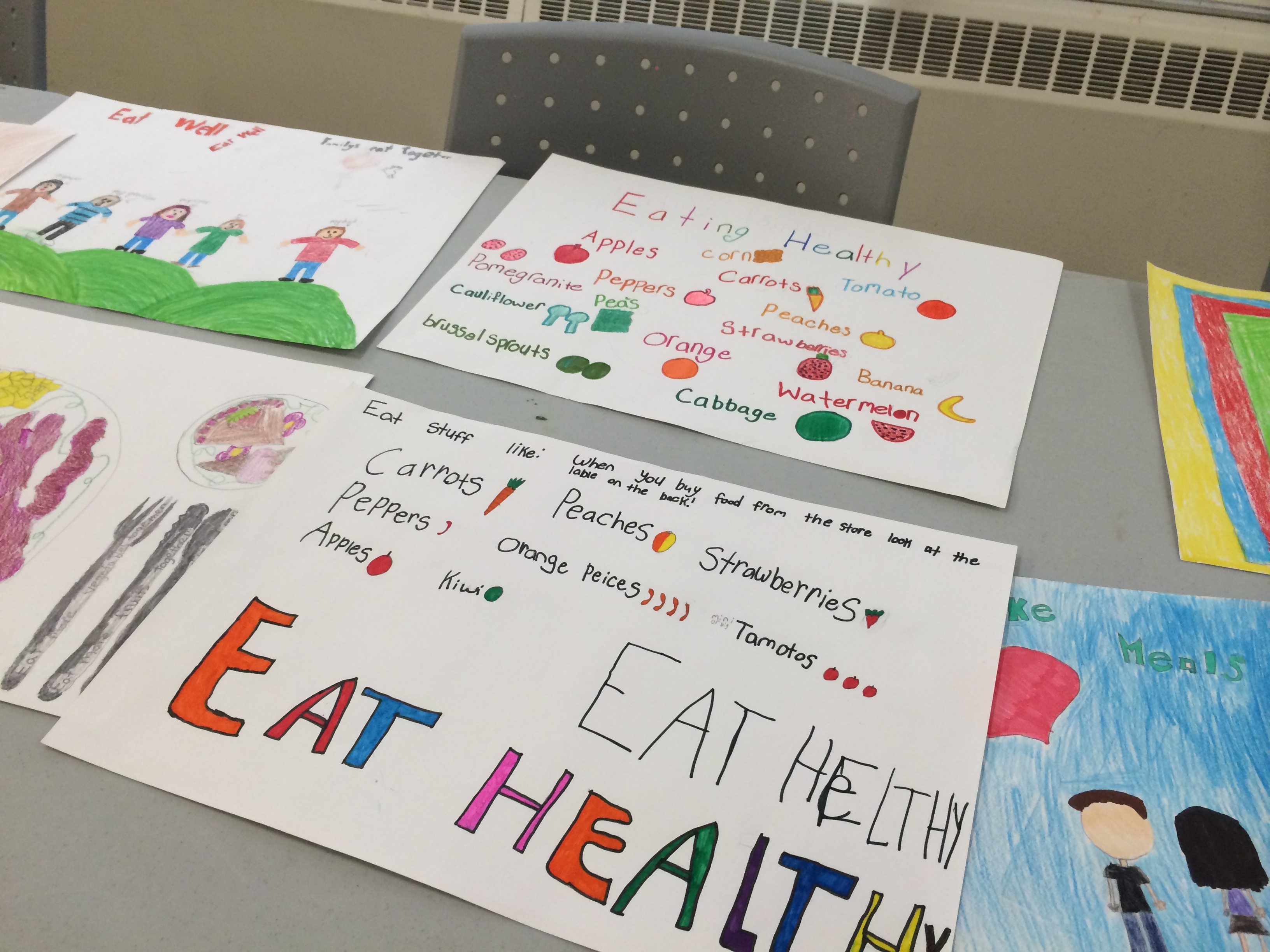 If you asked your class how many children usually eat with their families, how many hands would go up?
Research indicates that almost one third of families eat together less than twice a week with both social and academic consequences. Regular family mealtimes are connected to healthy child development with studies[1] indicating a relationship with:
improved nutrition

improved health

improved family connections (support and communication)

reduced high-risk behaviours such as fighting, substance misuse and early sexual behaviour

better school performance
In an innovative partnership between a school district, health authority, municipal government, public library and early years network of service providers, an annual Family Meal Contest has successfully encouraged local families to "Eat Together".  
A family meal is defined as at least one adult and one child who sharing a meal together. Over a period of one month, families are encouraged to turn off devices (including TV's, computers, cell phones and other technology) and enjoy food and conversation during mealtime.  Students from kindergarten to grade eight are given calendars to keep track of the number of times they eat together with a meaningful adult in their lives.  At the end of the month students submit their calendar as an entry into the contest.
Everybody wins but special prizes are used as incentives.
Every entry counts whether the calendar is full or not.
Winning entries are drawn for a variety of healthy, active prizes.
Classrooms that participate together receive free community recreation passes for each student and the class is entered into a special draw to win a class session of either skating or swimming.  
Students are also encouraged to participate in a Placemat Art Contest.  They are asked to create colorful Placemat Art illustrating the benefits of eating together.  The artwork of all the children is later displayed at the community centre for the public to enjoy!
In a national survey of youth in New Zealand, researchers found that frequent family meals were positively associated with strong family relationships. They concluded that the family meal offers a low-cost and tangible strategy to improve family well-being. 
In a study of over 24,000 6-11 year olds, those that ate family meals more frequently were associated with more positive social skills and decreased problematic social behaviours. 
While there seems to be agreement in the literature about the connection of family meals (including frequency) to reducing high risk behavioursin youth (such as alcohol, tobacco, marijuana, violence, sexual behaviour and disordered eating)  one meta-analysis suggests that more research is required to fully understand the protective mechanisms involved.