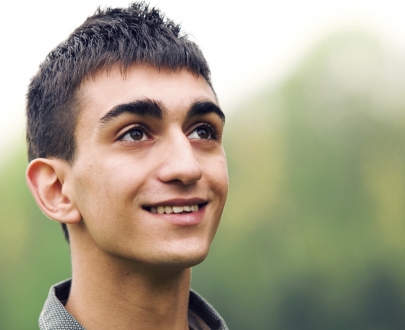 The science of happiness is a growing area of intense research. What makes us happy? How can we be happier? How can we help our children to be happy?
Problem Solving and Happiness
Researchers of a study published in the Journal of Happiness Studies (2012), were particularly curious if elements of personality predicted happiness[1] during adolescence. They followed 109 sixteen year olds over a school year. At the beginning of the year, students completed a series of personality related inventories. They were also asked to report on their level of happiness. At the end of the year, the personality inventory and the self-rated happiness reports were compared. "Results showed that by the end of the year, the only significant predictor of happiness was the character trait of "self-directedness."
So what? How can we use this information?
The adolescent years are a dynamic period of change and the teen brain undergoes intense "re-modeling"[2] during this time. It also makes it an ideal time to create opportunities to promote the development of self-directedness. The results of this study show that these efforts will also help to support happiness in youth (and adults too).
Having the skills of being self-directed means that teens are aware of their own limitations and they actively shape their own environments to make the most of their personal strengths. Opportunities that develop self-directedness are ones that defy instant gratification, and, instead, allow teens to figure out their own path, pursue their interests and passions[3], make choices and play an active role in influencing environments that match their goals.
Increasing self-directedness[4] requires children and youth to learn and practice techniques including:
figuring out a task or goal

knowing personal strengths & weaknesses

making a plan of action

choosing an appropriate approach for a situation

following through with action

reflecting and adjusting along the way
Youth who are self-directed are, essentially, good problem-solvers...and happier!