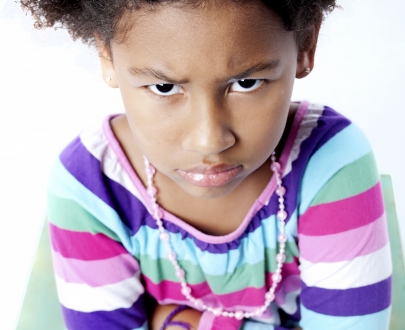 Anger is one of the "basic" emotions[1] that some researchers suggest are universal. The good news is that anger is normal, healthy and occurs in a variety of situations. The bad news is that unmanaged anger can become a problem and is the root of many acts of physical and emotional violence. Linked with self-esteem[2], stress[3], and sadness[4], anger is also a common symptom of underlying issues such as depression and anxiety.
Talking about anger in open and productive ways with children and youth is helpful and a key part of developing healthy anger management. The following 10 questions can be used to explore anger in:
an individual conversation with a child

a circle[5] with a group of children 

journal prompts for individual writing or art.
What is anger? (use all five senses to describe it)

How can you tell if someone is angry? (what are the cues and clues)

When is anger a good thing? When is anger a bad thing?

What kinds of things make people angry?

What makes you angry?

What do you usually do when you are angry?

What is the best thing you ever did when you were angry? Why was it a good thing?

What would it be like if nobody got angry?

Talk about a time you dealt with your anger (at home/in school) in a way that everybody won?

How could you help other people deal with anger (at home/in school) so everybody wins?  Talk about a time when you did this.