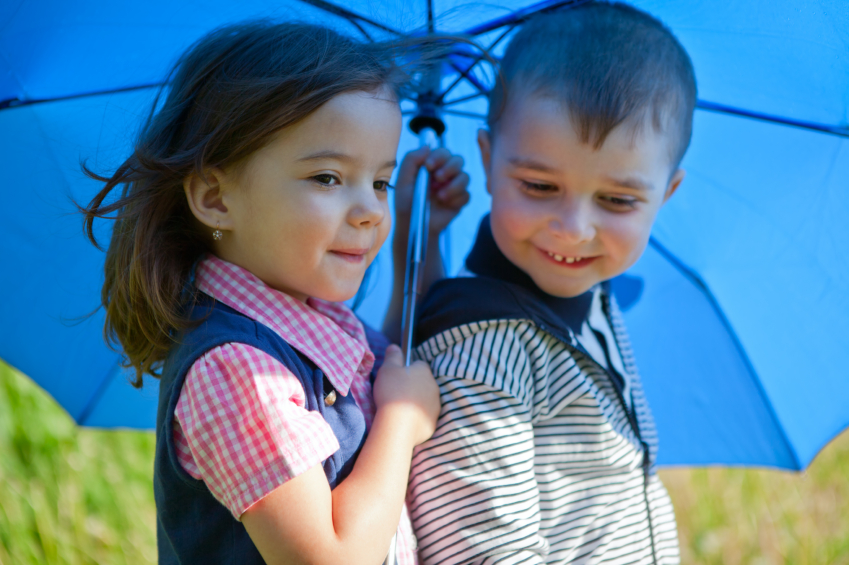 We are hardwired to be in relationships, both with family and with friends. Yet 5-10% of children experience chronic peer relationship difficulties, devastatingly linked to loneliness, depression, anxiety, school problems and compromised physical health[1]. Moreover, neuroscience tells us[2] that this type of social distress is biologically linked to pain.  Brain scans of people experiencing social exclusion exhibit stimulation in the area of the brain that is associated with pain. 
Questions emerge. What are the necessary skills that children need in order to develop and maintain friends? How can adults promote these skills?
Research indicates[3] four major developmental areas that directly support "friendship skills".  Use the following lists as a starting point in exploring activities that you can use at home or in school to foster friendships between peers.
1. Cooperative play
Starting in older preschoolers, cooperative play demands the integration of many social skills when the play involves other children and they play together towards a common goal. 
Examples of actions that promote cooperative play in children and  youth:
Make music together. Being a member of a choir or band utilizes many cooperative social skills in practice, playing and performance. Additionally, there is research that supports singing in a choir promotes behaviours that are pro-social. 

Learn

a new skill to create a collaborative project requiring the group members to help each other; sewing a quilt, knitting a blanket, assemble a collage or mosaic.
2. Language and communication
The ability to communicate is essential in the development of reasoning and higher cognitive functions - both contributing to the development of friendship skills. 
Examples of actions that promote language and communication:
Imitating another child's actions –– the brain's mirror neuron system[

5

] is responsible for helping us understand another person's emotions through visual cues and body language. Instruct t

wo children to face each other; one is the mirror and imitates the actions. Or try g

roup games such as Simon Says and Follow the Leader.

Learning and practicing friendship communication strategies[

6

]


Get your friend's attention.

Use short sentences.

Use gestures or props.

Wait. Give your friend extra time to think about what you are saying and then answer you.

Give your friend choices.

Use friendly words.
3. Emotional understanding & regulation
A child who is depressed, frightened, anxious or angry will find it very difficult to use the prosocial behaviours required to foster friendship. Children who can understand their own emotions can develop the ability to manage themselves in social situations.
Examples of actions that promote emotional understanding and regulation:
The Melting Snowman is an active game in which children explore their own self-awareness. Standing up, children relax or tense their bodies based on cues the adult provides; the sun is coming out or the snow clouds roll back in. Group dialogue can ensue about the differences between being tense and being relaxed and the times that we feel this way.

An activity suggested by Dr. Stuart Shanker[7] in his book Calm, Alert and Learning is What is this Person Feeling? The teacher uses a photograph to initiate a class brainstorm of how the person in the photo is feeling and why. This activity aims to build emotional vocabulary, open conversations about emotions and link emotions with evidence.
4. Aggression control and problem solving
Feelings of anger and frustration are normal and healthy. How a child manages these feelings and how they approach finding a resolution is key to building trust and commitment between people in a friendship.
Examples of actions that promote aggression control and problem solving
Deborah Plummer[8] created a game called Just Because in which children make up cause and effect situations. The first child starts with an event such as "the crowd clapped" and the second child gives a reason, "because the baseball went out of the field". The third child provides the consequence, "the batter ran faster". Continue through the group starting a new event after each event-cause-consequence sequence.

Classic building blocks and Tangrams enable children to look at different spatial relationships. These activities are examples of divergent play and have been linked to creative thinking and improved problem solving[9].