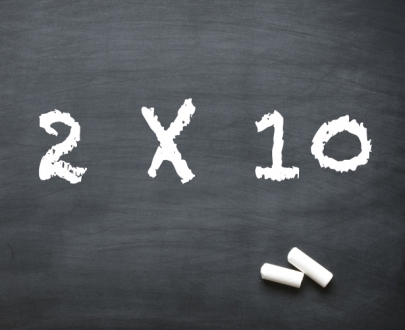 Are there kids in your class you find are challenging to teach? 
You might want to try the "two by ten" method with them. 
Developed by former teacher and researcher Raymond Wlodkowski, the strategy suggests that teachers start with the student they have most difficulties with, and have a personal conversation with that child for two minutes a day, ten days in a row. (The conversation can be about anything the student is interested in, as long the topic is appropriate for school.) 
Major Improvement 
"It had a bigger impact than I would have thought," said Nancy Markowitz, professor of Elementary Education at San José State University, who had her student teachers
try the method[

4

]
.  "I knew there was research but I didn't expect this." 
Through this method, the
teachers found[

5

]
that the "worst student became an ally… when [the teacher] formed a strong personal connection."  
Connections Matter 
Studies show[

5

]
"often when [kids] act out, they are letting us know that they are seeking a positive connection with an adult authority figure and that they need that connection first, before they can or will focus on academic content."
Ben Levin, the Canada Research Chair in Education Leadership and Policy at the University of Toronto
agrees[

6

]
: 
"Study after study has pointed to the importance of those personal connections in giving students, especially those facing real challenges, the desire to persist." 
Twenty minutes spent on the "two by ten" technique may not only improve student behaviour in classrooms, it could even have positive impacts that can last a lifetime.